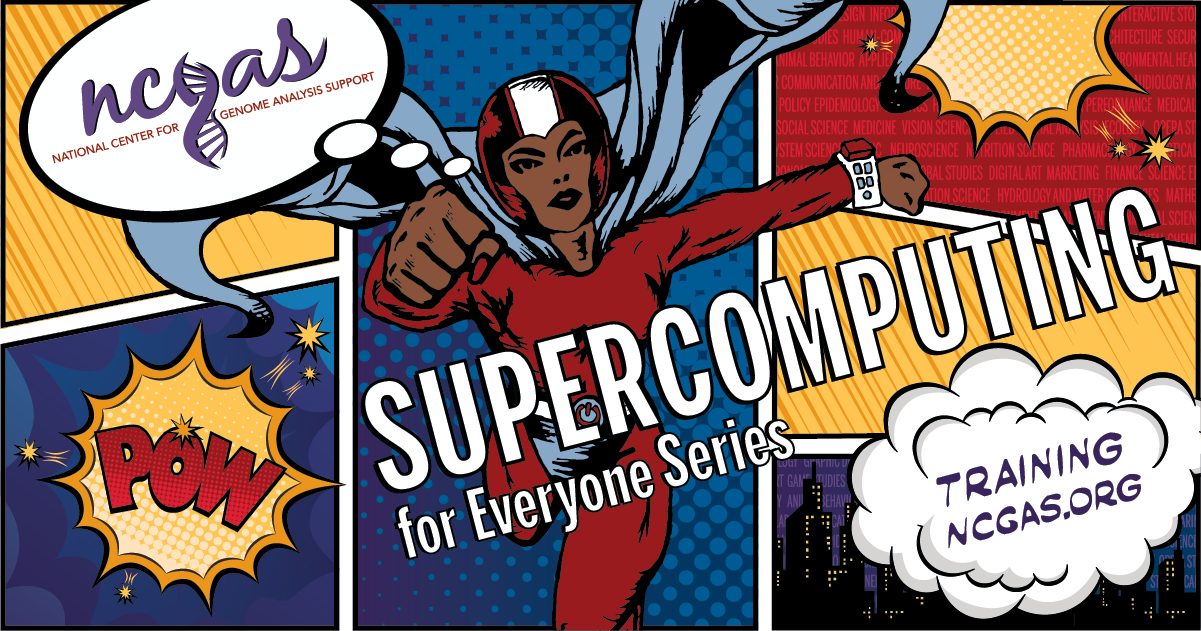 The National Center for Genome Analysis Support (NCGAS) offered training and outreach online and in person at Indiana University (IUB and IUPUI) and at national/international conferences. NCGAS workshop attendees became more efficient in genome analysis via supercomputers and software designed specifically for their field of research/study.
The NCGAS was funded by the National Science Foundation under Grant Nos. DBI-1062432 2011 , ABI-1458641 2015 , and ABI-1759906 2018  to Indiana University.
Visit the Research Technologies SCFES page to find current training available for bioinformatics, biology, and genomics researchers at Indiana University.
Many courses are available online on-demand, see the descriptions below for more details. Available archived training includes: